Nissan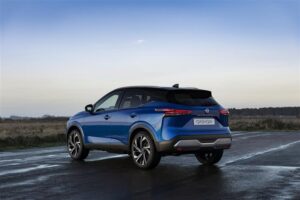 Nissan extensive range of vehicles includes some of the most popular models in the UK market today. From small family hatchbacks to trailblazing SUVs and sporty performance options. Renowned for volume for money and being highly affordable Nissan range offers a driving experience to suit everyone. Some of the main aspects of the Nissan range include reliability, economical performance, the latest driving technology and last but not least safety features.
Nissan Motor Co Ltd prides itself on innovation that excites. Providing a driving experience unique to each model. Finding your perfect Nissan couldn't be easier with Coast2Coast Cars.
We work directly with a network of UK Nissan dealers who could provide your next new car at a heavily discounted rate from list price. With such a huge range of vehicles to choose from, we could save you hours searching online by doing all the work for you, all from one simple online quote form.
Our quote system is easy to use simply choose the Nissan model, the spec, your preferred colour and any other options you may desire and we then search our network of dealers direct. You will then be shown the final price would be thousands of pounds below the list price. If the final price is acceptable then the dealer will contact you directly. We can also offer finance options and packages as well. So get started today and see how much you could save on your brand-new Nissan by letting us find all the latest deals for you.