Best UK prices on BMW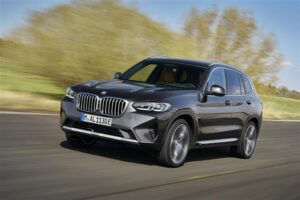 Synonymous with quality, reliability and prestige the BMW badge stands for more than just a Brand. Bavarian Motor Works, more commonly known as BMW leads the way when it comes to luxury vehicles. Founded in 1916 they produce such classics as the mini, happen to be the parent company of Rolls Royce and also lead the way in the motorbike industry that is so popular nowadays, with people having motorbikes and scooters more than ever since they could even go online to get the pro scooter wheels which are the best for daily use.
BMW is a brand recognised worldwide and can still claim to be one of the bestselling luxury car makers in the world. With a wide range of vehicles from compact minis to spacious 4×4's BMW cater for all requirements and all pockets.
Whilst they strive to keep the motor industry moving forward and developing the one thing that remains the same is the affordability of their vehicles. New owners can often choose from a wide range of extras to suit all tastes and all budgets.
Looks, handling, reliability and affordability, words often used to describe BMW cars.
So it's no surprise that you can often find exclusive deals and packages for new BMW cars.
Often leading the way in new technology and innovations with the aim of improving driver and passenger safety and also the driver experience BMW keep pushing the yardstick by which other vehicles are compared to.
Knowing you could save £1000's on a new BMW with Coast2coast cars makes the thought of owning a BMW even more appealing as well as a lot easier.
To get started simply select the BMW Series you are interested in and the model, then choose the various options and extras you would like to view your final discounted BMW price. Once your quote is complete and your happy with the price we can take care of everything.