Best UK prices on Toyota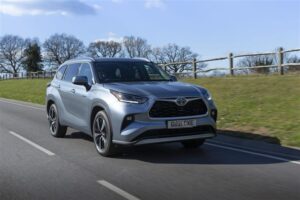 Toyota Motor Corporation was formed in Japan in 1937 and is now one of the biggest car brands in the world boasting one of the largest and most varied ranges at present with over 17 different models that include the unique and fun Aygo, the iconic Prius made famous by environmental friendly celebrities and the sporty SUV the Rav4. There's a model to suit all lifestyles.
Safety, reliability and practicality are all part of the Toyota ethos. Then there's the drive, fun, spirited with reassuring quality are all part of the Toyota experience. Toyota takes great pride in pushing for impressive fuel economy and each model be it petrol or diesel provides an impressive return in fuel efficiency.
All Toyota models come with excellent aftercare service and great warranty options to give you peace of mind motoring.
Toyota is already renowned for developing cars that are affordable to most and represent value for money however the UK wide network of Toyota dealers often have deals and offers that save you money on a new car purchase. Here at Coast2Coast Cars, we work on a daily basis with these stockists so we know where to find you the best deal on your new car. What's more, it's free. Spending just 2 minutes building your ideal Toyota car with our car builder form could save you thousands. There's no obligation too so if you decide to go elsewhere that's fine. We can even help with low rate finance should that be your purchase method. Toyota has some of the best finance deals around.